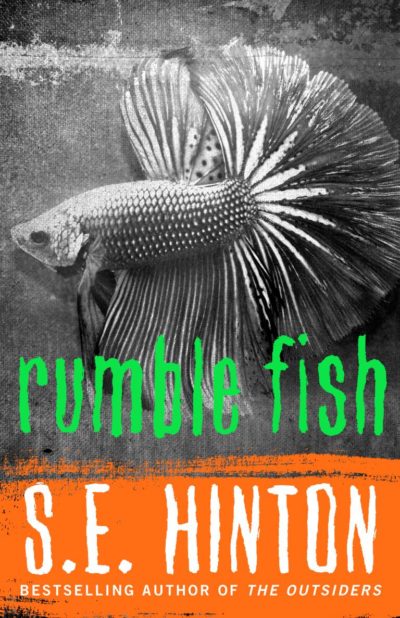 Rumble Fish
The classic YA novel RUMBLE FISH, written by celebrated novelist S.E. Hinton and immortalized by legendary film maker Francis Ford Coppola, now available as an eBook for the first time.
Rusty James wants to be just like his big brother Motorcycle Boy – tough enough to be respected by everyone in the neighborhood. But Motorcycle Boy is also smart, so smart that Rusty James relies on him to bail him out of trouble. The brothers are inseparable, and Motorcycle Boy will always be there to watch his back, so there's nothing to worry about, right? Or so Rusty James believes, until his world falls apart and Motorcycle Boy isn't there to pick up the pieces.
From the author of THE OUTSIDERS, S.E. Hinton looks into a world where hope is hard to find, and violence is a fact of life.
"Stylistically superb. . . . This packs a punch that will leave readers of any age reeling."—School Library Journal
"Sharper in focus and more mature in style than Hinton's The Outsiders."—Booklist
An ALA Best Books for Young Adults
A School Library Journal Best Books of the Year
Hinton, S.E.