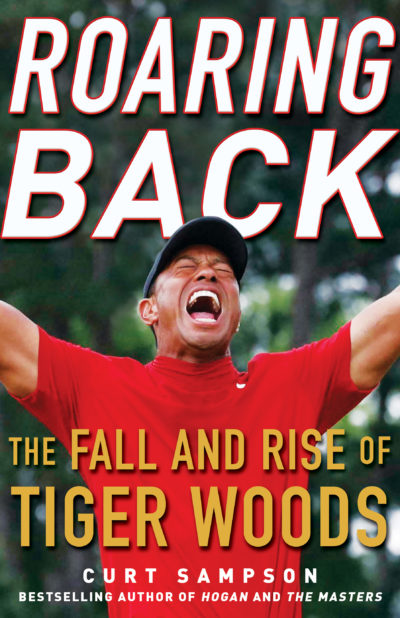 Roaring Back
The Fall and Rise of Tiger Woods
The incredible true story of Tiger Woods's dramatic return to glory at the 2019 Masters following his humbling and very public personal, physical, and professional setbacks.
One publicly imploded marriage. Two car accidents. Eight surgeries. And now, a miracle of hard work and storied talent: five Masters wins. Once hailed as "the greatest closer in history" before he fell further than any beloved athlete in America's memory, Tiger swung at the world's wildest expectations and beat all the skeptics by earning an unlikely fifth green jacket in April 2019. Roaring Back chronicles his road to Augusta and the improbable, phenomenal comeback of one of the greatest golfers in history.
New York Times bestselling author Curt Sampson details the highs and lows of Woods' career in four gripping acts. Beginning with his stunning arrival at the 1997 Masters and culminating with his dramatic, come-from-behind victory to secure his fifth green jacket, Sampson traces Tiger's extraordinary arc to include his startling loss at the 2009 PGA Championship, his detrimental obsession with his swing, his innumerable injuries, and the infamous late-November night involving a furious ex-wife and a nine-iron. Featuring exclusive interviews with past instructors, caddies, notable golf scribes, Augusta locals, and PGA tour peers, and gleaning insight from valuable secondary sources, Roaring Back places Tiger's comeback in context with the greatest in golf's rich history.
In the end, Roaring Back finds the forty-four-year-old golfer alone on Augusta's eighteenth green as he achieves victory against all odds. As this enthralling book reveals, Tiger Woods never doubted the perseverance of the winner he saw in the mirror. Read it to find out how.