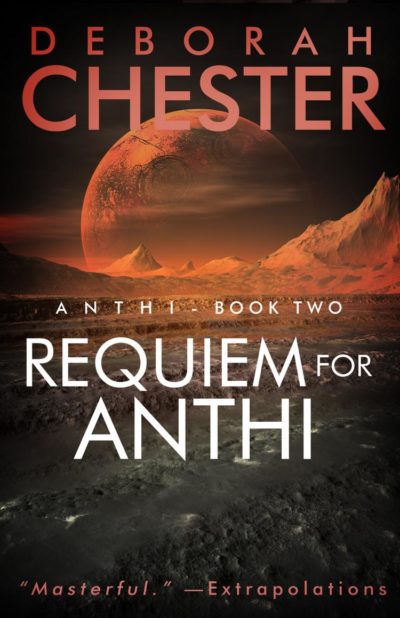 Requiem for Anthi
Anthi - Book Two
From the national bestselling author.
In the grand tradition of Dune, an epic of adventure and survival on a dying world
The world of Ruantl is nearly dead, its waters tainted and its land scorched by a poisonous black sun. Members of the Galactic Space Institute have crossed into the Uncharted Zone, eager to strip Ruantl of its gold and gemstones. They will not—and cannot—be stopped. Not by the few survivors of a dying race.
But one ancient lord is ready to fight back—even if he must reawaken the mighty goddess Anthi herself.
Chester, Deborah