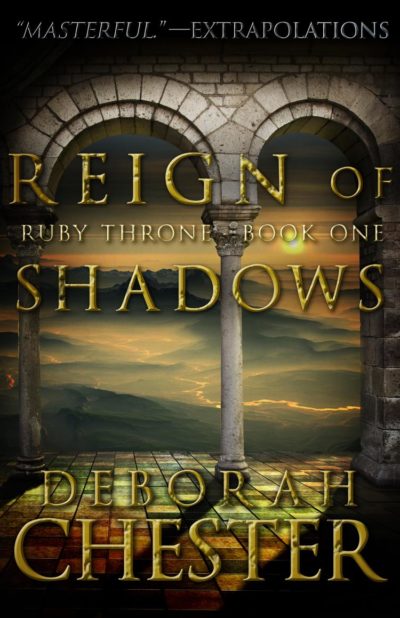 Reign of Shadows
The Ruby Throne Trilogy - Book One
The Ruby Throne Trilogy, #1
From the national bestselling author.
"Chester is a world class fantasist." —THE BEST REVIEWS
Caelan E'Non is the son of the land's most powerful healer, and is naturally expected to follow in his father's footsteps. Except Caelan feels a burning desire to blaze his own trail—and possesses a magic he does not understand.
Elandra Albain has been raised as a servant in her father's house. Her sister, Lady Bixia, has been pampered and spoiled, and is thought to be destined for greatness. But Elandra has a destiny all her own.
For as long as Caelan or Elandra can recall, Emperor Kostimon has ruled the land. For nine centuries his life has been sustained. But this wondrous immortality stems from a bargain with the very source of evil itself—from the dark lord Beloth. Now, as Kostimon's tenth and final lifetime begins, the shadow god is growing restless.
And so begins the REIGN OF SHADOWS.
Chester, Deborah