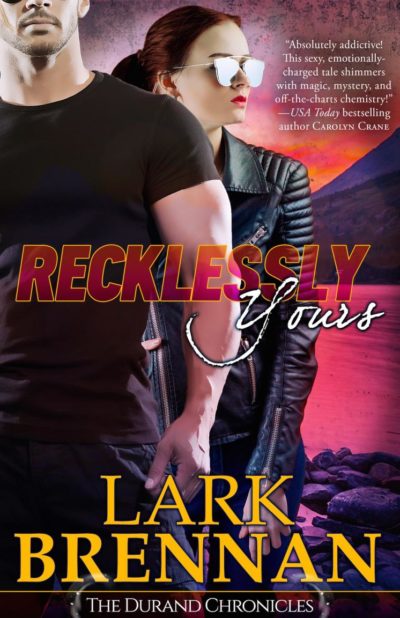 Recklessly Yours
The Durand Chronicles - Book Three
The Durand Chronicles, #3
Steamy paranormal romantic suspense perfect for fans of Shiloh Walker and Leslie Parrish.
"Absolutely addictive! This sexy, emotionally-charged tale shimmers with magic, mystery, and off-the-charts chemistry!" —USA Today bestselling author Carolyn Crane
When a mysterious artifact is discovered on the Blackfeet Reservation in Montana, former partners Chantal Durand and Tanner Hays are ordered to investigate. Unfortunately, the last thing they want is to work together again.
Years ago Chantal had a crush on Tanner, and they were close—until the night his best friend was killed on a mission and Chantal was implicated in the death. Grief-stricken, Tanner froze her out, and they haven't spoken since. Eventually Chantal moved on, although she never forgot his kiss, and working together again has opened old wounds…and old desires.
Using their combined psychic abilities, Chantal and Tanner learn the artifact is a piece of a powerful relic hidden in the wilderness—and they're not the only ones looking for it. A telepathic murderer also wants the relic, and he's hot on their heels. Finding the treasure is just the beginning of a cat-and-mouse game that will test the limits of their survival training—and their hearts.
Brennan, Lark