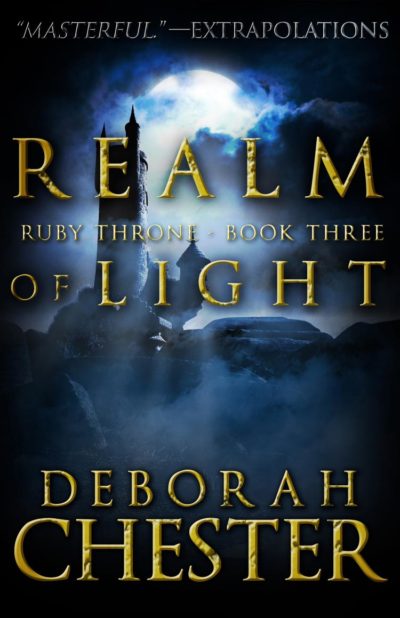 Realm of Light
The Ruby Throne Trilogy - Book Three
The Ruby Throne Trilogy, #3
From the national bestselling author.
"Chester is a world class fantasist." —THE BEST REVIEWS
After nine centuries—and ten lifetimes—the Emperor Kostimon is dead, and darkness sweeps the land. The emperor's young widow, Elandra, has fled the shadows of war with her champion, the warrior Caelan—the man she has grown to love.
But is the emperor truly dead? Or can the power of the shadow god bring him back? Elandra must make a fateful decision—to fulfill her destiny on the throne, or to follow her heart. And the warrior Caelan must stand and fight—for his life, for his love, and for the entire kingdom.
Chester, Deborah