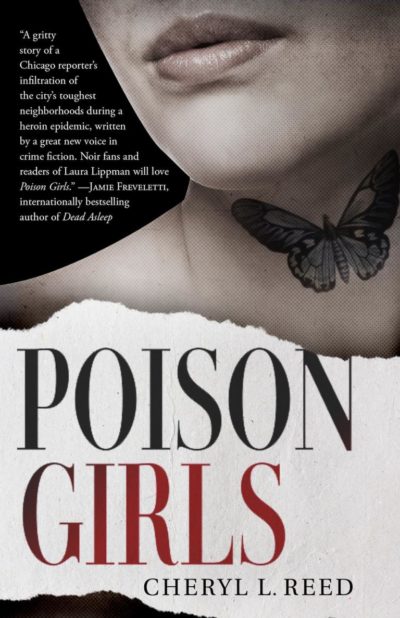 Poison Girls
"A gritty story of a Chicago reporter's infiltration of the city's toughest neighborhoods during a heroin epidemic, written by a great new voice in crime fiction. Noir fans and readers of Laura Lippman will love Poison Girls." —Jamie Freveletti, internationally bestselling author of Dead Asleep
It's the summer of 2008. Chicago's Hyde Park Senator is running for the White House, the city is vying to host the 2016 Summer Olympics, and "Poison," a lethal form of heroin, has killed more than 250 people, including dozens of suburban girls from prominent families.
Natalie Delaney, a crime reporter from the Chicago Times, discovers that daughters of Democratic powerhouses are the real targets. Obsessed with finding who is behind the killings, Natalie becomes entangled in an underworld where drugs, cops, gangs, politics, and privilege collide. Risking everything, this reporter becomes the story…
"Touching, salty, brutal, organized, lost, powerful and tragic."—Janet Burroway, author of Writing Fiction
"An ambitious book, noirish, Dickensian in a modern way, and rooted in the realistic tradition. It tells a complex story." —Stuart Dybek, MacArthur "Genius" Award Winner and author of The Coast of Chicago
Reed, Cheryl L.