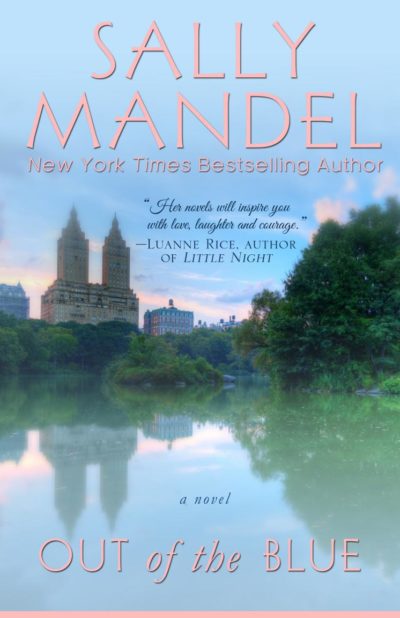 Out of the Blue
A poignant and provocative romance about a remarkable leap of faith from New York Times bestselling author Sally Mandel.
"Funny, sad, tender, and triumphant." – Kristin Hannah, author of Fly Away and Summer Island
Anna Bolles is a born athlete whose life was irrevocably changed after a multiple sclerosis diagnosis five years ago. Anna fills her days with the vibrancy of life in New York City, teaching at a private school, but shutting the door on any possible romance. Until Joe Malone enters her life.
A businessman, pilot, and amateur photographer, Joe Malone has it all–except happiness. He sees far more in Anna than just her MS diagnosis, and takes Anna on a roller coaster of love, hope, and hanging on.
"A novel of soaring spirit, steadfast love, and the willingness to reach for dreams…A wonderful book…filled with hope and faith." – Luanne Rice, author of The Lemon Orchard
"Treat yourself to OUT OF THE BLUE, a joyful roller coaster of a story about love and hope and hanging on. A wonderful read!" – Jennifer Crusie, author of Welcome to Temptation
Mandel, Sally