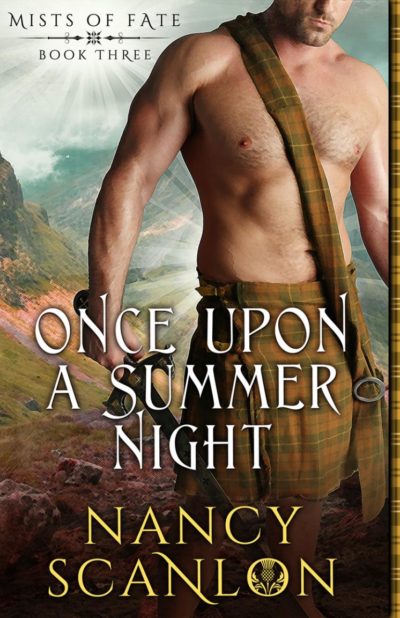 Once Upon a Summer Night
Mists of Fate - Book Three
Time, worlds, and hearts collide in this mesmerizing time-travel romance, perfect for fans of Diana Gabaldon.
Colin O'Rourke is expanding Celtic Connections, his matchmaking business, to the UK and Ireland. However, its success is threatened before it opens its doors when a prominent UK gossip columnist publishes a slanderous article about his company. The columnist agrees to retract her column…if he can successfully match her stubbornly single niece.
Eleanor Carberry is content with her life as a London bookshop owner. She has everything she needs―books, tea, and an aunt who is more like a mother. When her aunt asks Ellie to be Celtic Connections's first client, to determine if the company can match everyday people and not just London's wealthiest, Ellie reluctantly agrees.
When Colin and Ellie meet, their connection is undeniable. And though he's drawn to her, Colin knows there's more at stake than his own happiness—as an O'Rourke Protector, he has duties that call him to the past. He knows Ellie could be his future, but her aunt has made it clear that if he doesn't match her with a specific type of man, she'll ensure Celtic Connections's failure. Despite the distance Colin tries to keep, Fate has other plans when Ellie takes an unexpected trip back in time…once upon a summer night.
Scanlon, Nancy