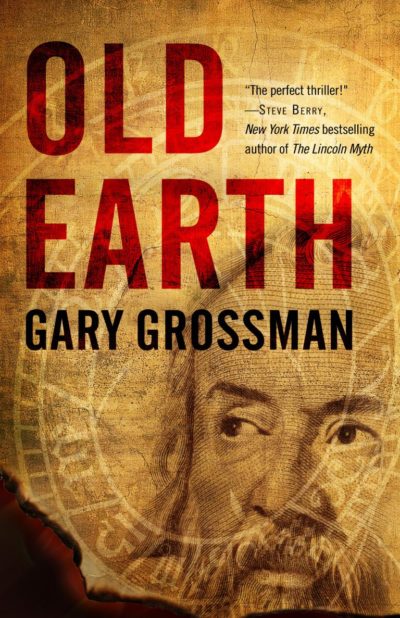 Old Earth
"An ambitious tale loaded with heaping doses of adrenalin, OLD EARTH sweeps the reader away with history, intrigue, espionage, engaging characters, and an intelligent conclusion – all elements of the perfect thriller!" —Steve Berry, NEW YORK TIMES bestselling author, THE LINCOLN MYTH
Gary Grossman, author of the wildly popular Executive series, returns with a high-octane thriller that digs into the history of the Earth to find the secrets people are willing to kill to keep concealed.
In the summer of 1601, Galileo Galilei made a startling discovery in the mountains of Eastern Italy that, if made public, could shatter faith in religion, bring down governments and lead to worldwide turmoil.
For more than 400 years the secret has been guarded by a small group of incredibly powerful people, willing to do everything in their power to keep these discoveries from being made. But now, a university dig in Montana headed by paleontologists Quinn McCauley and Katrina Alpert threatens to expose the secret Galileo unearthed, the event that caused him to turn his study to the stars, and the hidden reason the scientist was convicted of heresy by the Inquisition.
McCauley and Alpert find themselves in a global game of cat-and-mouse, seeking answers for a mystery that has endured for centuries, hunted for what they might discover.
OLD EARTH weighs age-old arguments between science and religion in a tense thriller that spans time and questions recorded history.
"A high energy combination of history and intrigue, and last but not least, a great book to bring along the next time you travel." —Peter Greenberg, CBS News Travel Editor
"OLD EARTH's richly detailed and unique premise will delight fans of Dan Brown and Michael Crichton." —CJ Lyons, NEW YORK TIMES bestselling author
Grossman, Gary