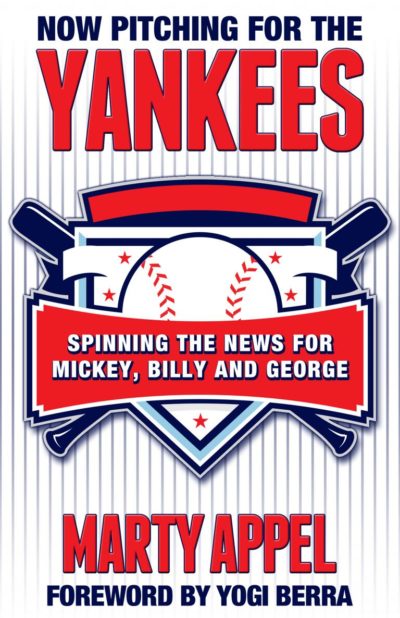 Now Pitching for the Yankees
Spinning the News for Mickey, Billy, and George
An inside look at one of baseball's greatest teams, now with an exclusive chapter bringing it up to date.
"Baseball insiders are calling it the best front office book ever written about sports, and it's a riot." —Larry King, USA TODAY

"If you want to know what the Yankees were like before (and during) Billy Martin's various turns at the helm, Now Pitching for the Yankees just might be the best place to start." —Rob Neyer, ESPN.com
"It's different, it's funny, and he knows his stuff." —Tim McCarver, Fox Sports Announcer, catcher for the St. Louis Cardinals
Starting as a college student sorting Mickey Mantle's fan mail and rising to become the youngest director of public relations in baseball history, Marty Appel offers a unique behind-the-scenes memoir of life with the New York Yankees from 1968-1977. Appel stood shoulder-to-shoulder with both the benchwarmers and the superstars of the past and present, from tempestuous owner George Steinbrenner to Hall of Famers like Yogi Berra and Reggie Jackson. With a new chapter bringing the story up-to-date, as well as changes and milestones in the game he loves, Marty Appel paints a hilarious and poignant portrait of the Yankees.
"[Appel's] love of baseball shines through here, and Yankee fans will lap up his humorous stories of Yankee greats and not-so-greats." —LIBRARY JOURNAL

"A poignant account of a fan turned public relations executive working for baseball's most glamorized team." —BASEBALL AMERICA
Appel, Marty