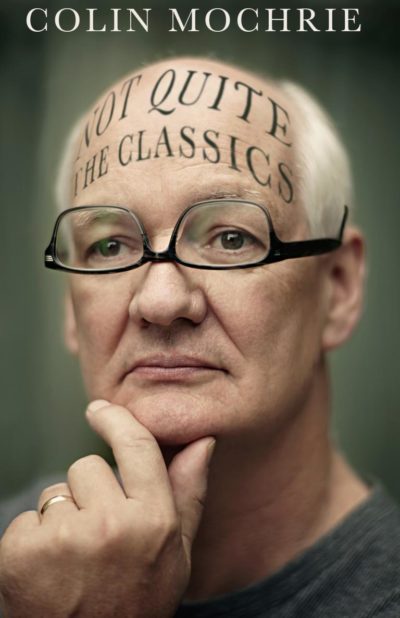 Not QUITE The Classics
Where the art of improvisation meets the art of literature.
"Colin Mochrie is a comedic and creative force to be reckoned with. Therefore, this book is a literary force to be reckoned with. If you are too lazy for reckoning, just read this book and everything will work out nicely." —Brad Sherwood
"Colin Mochrie is devastatingly handsome, perilously smart, and smells like warm maple syrup. Step inside his hilarious and complex mind, and abandon all hope." —Aisha Tyler
Based on the improv game First Line, Last Line, Colin Mochrie of Whose Line is it Anyway? fame, puts a unique spin on works of classic literature. Taking the first line and last line from classic books and poems, Colin recasts these familiar stories in his own trademark offbeat style:
A verbose coyote becomes the star of A TALE OF TWO CRITTERS
Ishmael is a struggling actor hunting for a good hair day in MOBY
A rainy day at home becomes a zombie-killing adventure in THE CAT AND MY DAD
Mighty Casey strikes out again in CASEY AT THE BAR
These stories, and many more, prove that no literary masterpiece is too big, or too small, for the improvisational comedy treatment.
"I adore Colin Mochrie. I think he is brilliant, so talented AND a dear sweet man. Also, he's funny as well and a good kisser!" —Florence Henderson
"I love Colin. I love his voice. I love his lips. I love his eyeballs. His pecs. And the rest of him. I'm going to Paris with him soon." — Richard Simmons
Mochrie, Colin