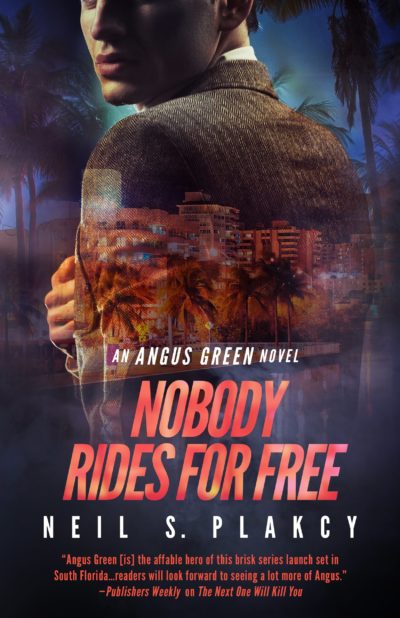 Nobody Rides For Free
An Angus Green Novel
The sharp and suspenseful new sequel to The Next One Will Kill You, perfect for fans of Joseph Hansen, Richard Stevenson, Randy Wayne White, and James W. Hall.
With less than a year of experience and only one big case behind him, FBI Special Agent Angus Green has joined the rarefied group of agents who have been wounded in the line of duty. Assigned to a desk job while he recovers, Angus wonders if he's chosen the right career. He's been following his late father's dream for a life of adventure and travel—and instead encountered danger, pain, and heartbreak.
But when Angus discovers that gay teens are being sexually abused by a pornographer in the same neighborhood where he lives, he shoves aside his lingering doubts about his job and accepts his new assignment. The case takes him from Fort Lauderdale's seamy underbelly to boisterous beachfront bars where big-fish Russian émigrés launder illegal cash. Angus is back in full effect, but with great power comes great responsibility, and he'll soon find his stake in saving these trafficked teens is more personal than he could have anticipated. Every case leaves a lasting scar—some are just more difficult to see. In the end, Angus will learn the truth of a saying he learned as a boy—there is a price to pay for every decision we make. Nobody rides for free.
Plakcy, Neil S.