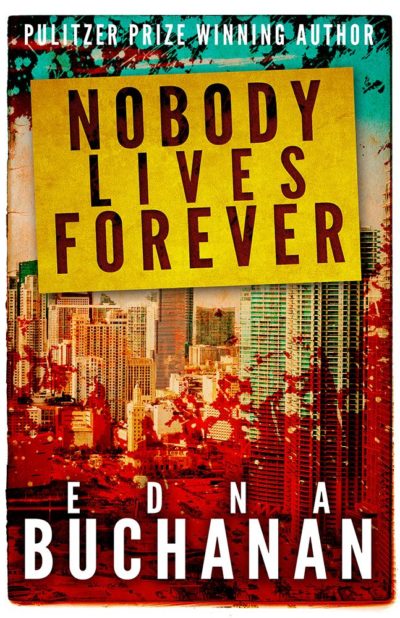 Nobody Lives Forever
Pulitzer Prize-winning crime reporter Edna Buchanan's fiction debut is just as dark, wild and dangerous as the crimes she covered for THE MIAMI HERALD.
What shocking secret do a menacing housewife, a kinky bad girl, a shy child, and a cold-blooded killer have in common? Veteran Miami homicide detective Rick Barrish sets out for the answer as he investigates a series of murders in his neighborhood and hunts down an elusive killer.
As tensions in his personal life rise, so does the murder rate, and he soon discovers that his case hits closer to home than he ever imagined.
Buchanan, Edna