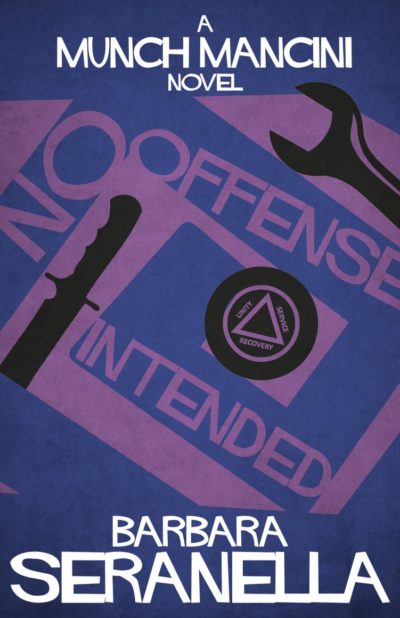 No Offense Intended
A Munch Mancini Mystery
Munch Mancini Mysteries, #2
Past loves and past mistakes come back to haunt Munch Mancini, and send her on a journey into her own dark history.
"Wonderful … You can't help but take Munch Mancini – and this book – to heart." — Michael Connelly, author of THE BLACK BOX
When her ex-lover comes to see her, Miranda "Munch" Mancini has mixed feelings. On one hand, he's a reminder of the past she has willingly let go to stay sober and rebuild her life. On the other hand, he's Sleaze Garillo, the father of the baby girl Munch is now raising. When Sleaze disappears, though, Munch can't help but get involved. The police don't see foul play, but Munch is the one with the knowledge-and the friends-to get to the truth behind Sleaze's suspicious disappearance.
To find him, she'll have to take an unwelcome trip down memory lane to visit people from her shady past. There's more at stake here than tracking down Sleaze: Munch must also protect the life she's built for herself, and for the little girl she now calls her own.
"Real cause for celebration… Seranella keeps the story moving at a brisk pace, with surprises around every corner." — Chicago Tribune
"A splendid read. Bravo again for Barbara Seranella." — T. Jefferson Parker, author of STORM RUNNERS
"A fast-paced neo-noir thriller." — Los Angeles Times
Seranella, Barbara