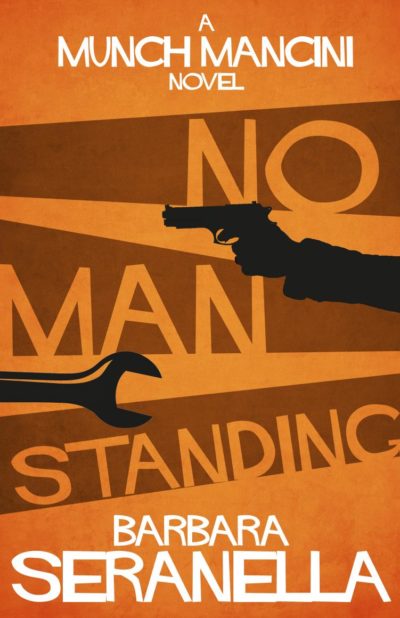 No Man Standing
A Munch Mancini Mystery
Munch Mancini Mysteries, #5
Munch Mancini is on a mission to save an old friend, before her old life catches up to her.
"Barbara Seranella brings rare street credibility to her crime mysteries… Muscular and entertaining." — Miami Herald
Miranda "Munch" Mancini has transformed her life, from low-life junkie to high-class mechanic, respected businesswoman, and mother. But life hasn't been as forgiving for her old friend Ellen Summers. Munch and Ellen were an inseparable pair in their youth, but when Munch went straight, Ellen went to prison.
One day before she's to be released from prison, Ellen's mother and stepfather are murdered. When the killer threatens Ellen, she turns to Munch as the only person she can trust. While Munch questions some of her friend's story, the danger she is in proves to be all too real. Munch is determined to find the murderer and save her friend one last time–before the killer ends her crime solving days for good.
"There's no more interesting protagonist in crime fiction… Don't miss this series."—Chicago Tribune
"Fast-paced and brainy but with plenty of heart."—Kirkus Reviews
Seranella, Barbara