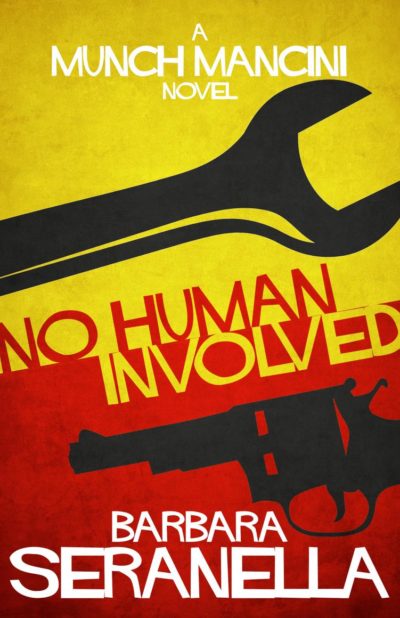 No Human Involved
A Munch Mancini Mystery
Munch Mancini Mysteries, #1
Munch Mancini is trying to get clean and get her act together, but when she becomes the prime suspect in a murder case, sobriety may be what gets her killed.
"Smart plotting, taut suspense and a highly original heroine." — Desert Sun
"[A] gripping high-tension ballad of low-life L.A." —L.A. Buzz
A former junkie-turned-auto mechanic, Miranda "Munch" Mancini just wants to make an honest living. But nothing in life is easy, and Munch's hopes for a new beginning are dashed when her abusive father turns up murdered, and Munch is the main suspect. Staying clean is one thing, but staying off Detective Mace St. John's radar, especially when a series of gruesome murders all point to Munch as the culprit, may prove impossible. Her only hope is to cut a deal with the detective, putting her own life on the line to catch a killer. But trust doesn't come easily for ex-junkies, or for cops. The impulse to betray this precarious alliance may be too strong for either to resist–and may get both of them killed.
"Seranella drops us right down into the middle of a dark and perplexing world and makes us feel – along with her hero–just how hard it is to get out."—T. Jefferson Parker, author of THE TRIGGERMAN'S DANCE
"Every so often a first novel is so strong, so original and so well written that it is obviously the beginning of an important career. Seranella has written such a book."—Poisoned Pen
"[A] gritty, gripping novel … Surprisingly optimistic and funny."—Orange County Register (L.A.)
"Scenes pulse with such startling immediacy—she's definitely worth another round."—Kirkus Reviews
"Has grit and authentic street life to spare…A book in which characters reveal more depth and humanity than first impressions indicate."—Publishers Weekly
Seranella, Barbara