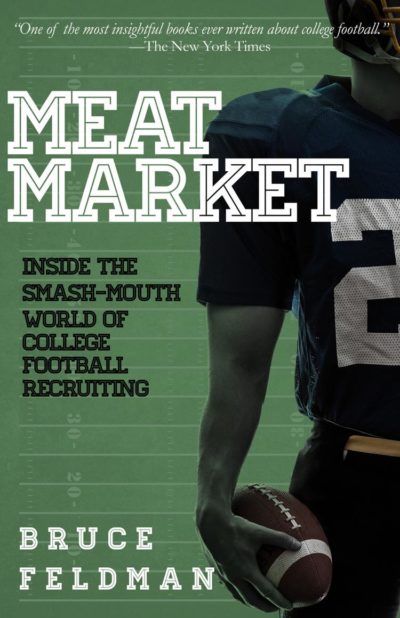 Meat Market
Inside the Smash-Mouth World of College Football Recruiting
"One of the most insightful books ever written about college football." —The New York Times
Now revised and updated by the author, MEAT MARKET proves that in college football, the game off the field is more brutal than the one on the field. In this shattering expose, Bruce Feldman goes into the war rooms to show who stands to profit when champions get built, and at what cost.
A college football program can become a multi-million dollar industry for its school, but only if that program wins. The quest for excellence goes beyond the guts and the glory of the gridiron—it goes into the war rooms where recruiters size up every metric to determine which high-school phenom they want to recruit to the university.
Bruce Feldman—FOX Sports College Football Insider—rips the cover off the game's frenzied pursuit of raw talent, taking you deep inside the SEC war room of recruiting legend Ed Orgeron, the combustible Cajun who helped build national championship teams at the University of Miami and at USC. In a stunning, blow-by-blow account of the year leading up to National Signing Day 2007, the award-winning journalist shadows Orgeron and his Ole Miss assistants as they set about hunting high school students, pleading, plotting, and inventing ways to lure them to their sleepy Oxford campus. Packed with candid confessions and outrageous off-the-field action, Meat Market makes what happens on the field seem almost tame by comparison.
MEAT MARKET is a must-read for all college football fans, an eye-opening discovery of what it takes to put their favorite team on the field.
Feldman, Bruce