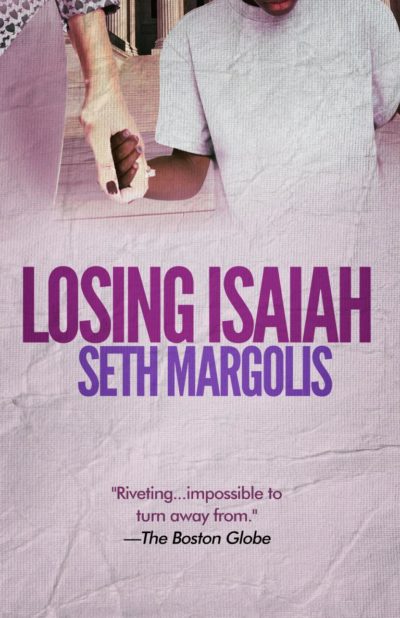 Losing Isaiah
A NATIONAL BESTSELLER AND FEATURE FILM STARRING HALLE BERRY AND JESSICA LANGE
"Riveting…impossible to turn away from." —THE BOSTON GLOBE
"Losing Isaiah pushes all the current cultural buttons…[Margolis] gets inside the head of every character." —THE WASHINGTON POST
"[E]ngrossing and, to its credit, offers no pat answers to complicated issues." —PUBLISHER'S WEEKLY
Three-year-old Isaiah has two mothers: and they both want him.
Margaret Lewin adopted Isaiah as a newborn—and she and her husband, Charles, give the boy all the love a child could want and everything that money can buy. But can even the most loving, caring white family be responsible for raising a black child?
Selma Richards is the boy's birth mother. When Isaiah was born she was illiterate, unemployed, and a crack addict. Giving up her son was the best thing for both of them—at the time. Now Selma has weaned herself off drugs, has a responsible job caring for another couple's child, and is learning to read. She's not rich and she doesn't live in the best neighborhood, but she's healed herself.
LOSING ISAIAH raises one of the most complex and emotional moral questions of our times, and keeps you rooting for both women until the inevitable and heartrending conclusion in which one mother ends up losing her son.
Margolis, Seth