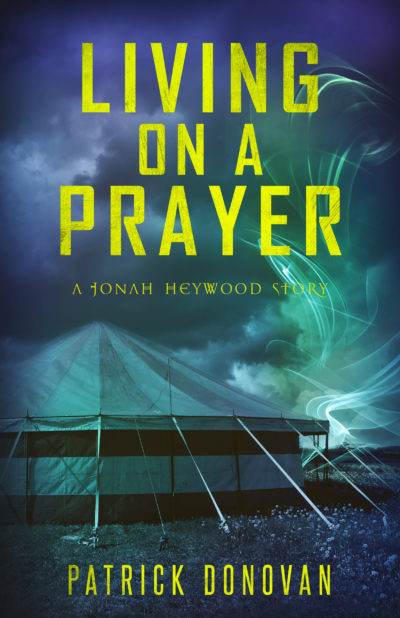 Living on a Prayer
A Jonah Heywood Story
The Jonah Heywood Chronicles
From Patrick Donovan, the author of the Demon Jack series, comes a peek at beleaguered antihero Jonah Heywood ahead of the events of The Ledberg Runestone.
Before becoming an alcoholic grifter in the mountains of Western North Carolina, Jonah Heywood was a sixteen year old learning the magical ropes under the tutelage of Gretchen, his mentor. Gretchen helps Jonah process that he can see and influence two simultaneous realms: the spiritual and earthly.
Now, in place of the swirling morass of inexplicable phenomena that had been overwhelming him for as long as he can remember, Jonah is finally able to get a handle on his abilities. Everything is finally starting to make sense for the teen.
With new tools in his mind's kit, Jonah and his mentor take a field trip to meet tent revivalist Eli Crouse, a country preacher and sometime faith healer. A recent rash of inexplicable deaths in the preacher's congregation has afflicted the tight-knit community. At the same time, Pastor Crouse has his own troubles: a vengeful spirit has taken up residence in his home, scorching the wallpaper and threatening him in his sleep. For a teenage shaman proud of his new capabilities this should be easy: find the culprit, neutralize the evil, rest on laurels!
But even small-scale menaces can harness the incredible power of the spiritual realm and can threaten to overwhelm old hand and newbie alike. The hard lessons Jonah faces at such a tender age will change him, helping to set the stage for the man he'll become.