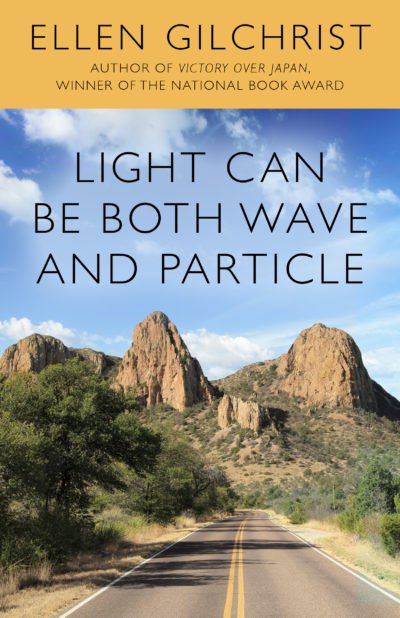 Light Can Be Both Wave and Particle
From National Book Award Winner Ellen Gilchrist, a pillar of Southern literature hailed by the Washington Post as "a national treasure," comes a colorful collection of short stories integrating favorite characters with captivating newcomers.
"This fourth collection of 11 stories is a validation of the author's skill and versatility. Gilchrist creates new experiences for characters from earlier stories and … creates new characters who reveal her skill in portraying character and place." –Library Journal
Rhoda's reveling in her childhood and infinite possibility in "The Tree Fort" and "The Time Capsule" is juxtaposed with her darker adulthood in "Mexico." Nora Jane returns alongside Lin Tan Sing, a Chinese medical student and geneticist who predicts the birth of her twins in a later story.
Fans of Gilchrist won't want to miss the author's exploration of the many stages of life and the lightness and darkness each can bring.
"Several stories in Gilchrist's latest collection are distinguished by her old magic—they have energy and gusto and humor, and a dark layer of knowledge beneath their tone" –Publishers Weekly