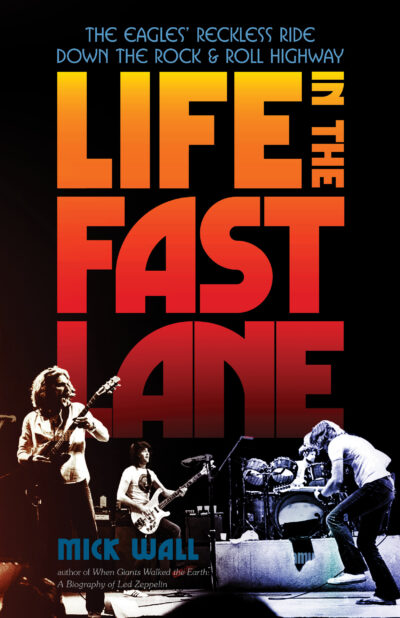 Life in the Fast Lane
The Eagles' Reckless Ride Down the Rock & Roll Highway
"Surely make you lose your mind…"
So the Eagles warn us about the outrageous and ruthless lifestyle of the ambitious rock-n-roller. In fact, Don Henley could barely listen to the track "Life in the Fast Lane" when they were recording it. He was so high that it made him sick.
The band that embodied the American dream with globe-straddling success, impossibly luxurious lives, and almost supernatural talent also descended into nightmare with bloodletting betrayal, hate-filled hubris, the skeletons of perceived enemies, brutally discarded lovers and former band mates left unburied in the road behind them. The Eagles' story is a truly gothic American fable: one of ultimate power and rivers of money; of sex and drugs at a time when both were the lingua-franca of sophisticated So-Cal living; of a band who sang of peaceful easy feelings in public while threatening to kill each other in private.
Now, legendary rock journalist Mick Wall delivers definitive insight into America's best-selling band of all time, a band that has sold more records than Led Zeppelin and the Rolling Stones combined, exploring their meteoric rise to fame and the hedonistic days of the 70s music scene in LA, when American music was taking over the world.