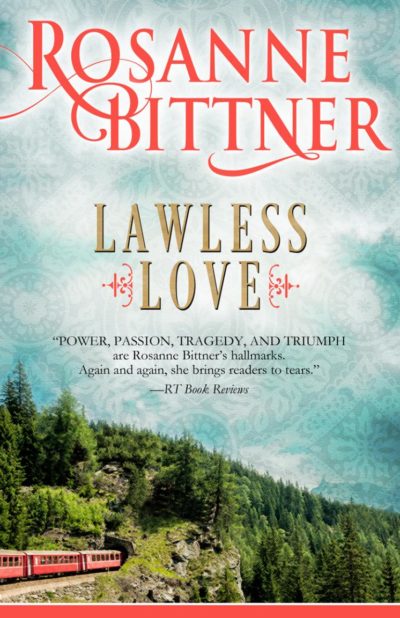 Lawless Love
A man ruled by his gun meets a woman led by her heart in bestselling author Rosanne Bittner's dazzling romance.
When Moss Tucker smelled danger he shot it. When he needed shelter he grabbed it. And when he wanted a woman's touch he bought it. But then he saw Amanda Boone's sparkling azure eyes—an innocent beauty like her would never get involved with a lawbreaking man like him.
Chestnut-haired Amanda tried to keep her gaze on the vast frontier that flashed past her train window—but it kept straying to the buckskin-clad stranger. Every inch of him was virile and strong. She knew it was wrong to even think of his muscular arms crushing her soft curves in a fierce embrace. Yet she vowed that before the trip was through he would be the one to tame her savage desire with his wild and lawless love.
"Bittner's characters spring to life…extraordinary for the depth of emotion with which they are portrayed."—PUBLISHERS WEEKLY
"Time after time, Rosanne Bittner brings a full-blown portrait of the untamed West to readers. Her tapestry is woven with authenticity, colorful characters, intense emotions and love's power over every conceivable obstacle."—RT
Bittner, Rosanne