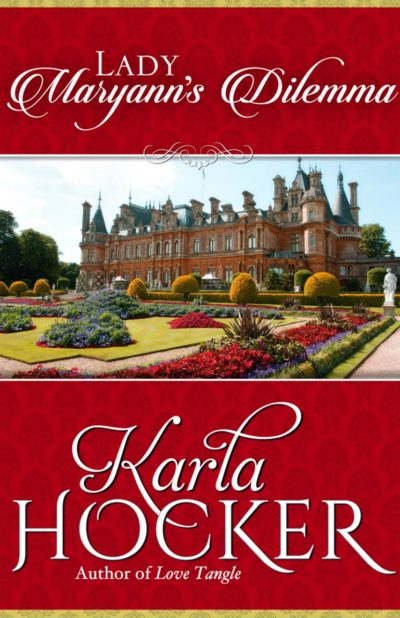 Lady Maryann's Dilemma
Charming, romantic, and painted with gorgeous Regency detail, Karla Hocker's romances will delight readers from the very first page.
Level-headed Lady Maryann Rivington had never seen a love match that didn't end in disaster. She was determined to wed for all the practical reasons—lineage, security, and status. So the last thing she wanted to hear was a slanderous accusation against her carefully-chosen betrothed! She couldn't imagine why the handsome stranger who approached her in the Botanic Gardens was so intent on preventing her marriage. She only knew that she was so befuddled by the danger implicit in his words and the promise of passion in his eyes that she could no longer think of herself as rational in the least!
Major Stephen Fant had spent months gathering evidence against the man who had destroyed his brother, and the scoundrel was finally within his reach. Though he knew it could jeopardize everything, he simply had to warn his quarry's beautiful fiancée that her betrothed was under investigation. After all, Lady Maryann was far too delectable for the likes of the lowly Lord Tammadge. And as the major gazed into her wide gray eyes, he realized he'd do anything to keep her safe—except stay away.
Hocker, Karla