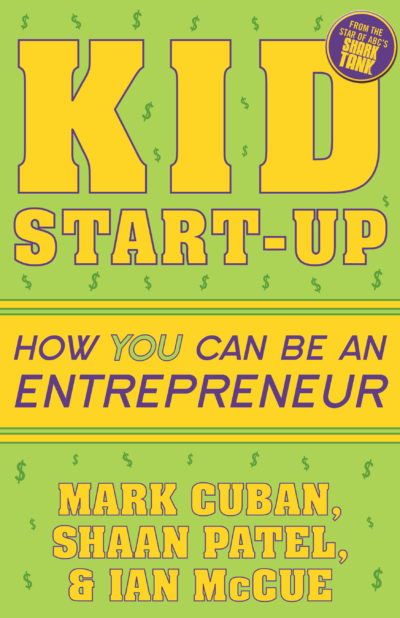 Kid Start-Up
How YOU Can Become an Entrepreneur
"The best way to predict the future is to invent it." ―Mark Cuban, How to Win at the Sport of Business
Discover a winning idea, launch your business, and start making money today!
Do you think it would be cool to run your own business?
Do you want to help people with everyday problems?
Do you want to make money?
Then you could be an entrepreneur!
You don't have to be a grownup to launch your start-up. We'll show you how to discover a great business idea and get it off the ground. You can try one of our ten kid-friendly businesses, including timeless ventures like starting a lemonade stand to more modern-day endeavors like launching an Etsy art store, or create your own. Because every billionaire was once a kid with great ideas―just like you!