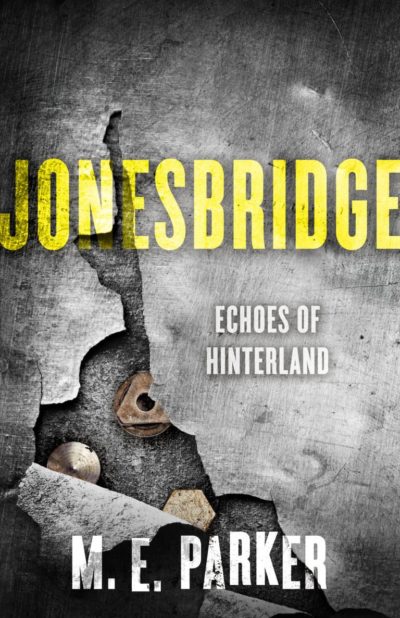 Jonesbridge
Echoes of Hinterland
"…Jonesbridge isn't just a dystopia of geography, but that of the human condition, ravaged by history… M.E. Parker is a cartographer of the spirit, navigating us through his powerful prose that is unflinchingly honest…" —Peter Tieryas Liu, author of UNITED STATES OF JAPAN
In this world-building series, perfect for fans of Ray Bradbury's FAHRENHEIT 451 and Hugh Howey's WOOL, to survive a grim island prison a young man and woman must work for the Complex. To escape it, they will need to destroy it.
Myron enters the Jonesbridge Industrial Complex as a worker, a prisoner, commanded to harvest the scant resources that enable the powers that be to continue waging an unwinnable war. When Sindra—a fellow prisoner and a spirited fighter—joins him at the salvage line, he finds a new reason to live, and to escape. Even though any attempt to leave will lead to execution, Myron and Sindra plan a daring escape.
But when a guard is found murdered and Myron is blamed for the crime, it appears that they will not even get a chance to attempt to fly over the gorge that separates Jonesbridge from the rest of the world. It will take everything that Myron and Sindra have to merely survive their brutal overlords. It will take even more to set them both free. As their world changes, Myron and Sindra work through the Jonesbridge underground, meeting a mesmerizing cast of characters—dangerous survivors bent on destroying Jonesbridge once and for all.
Parker, M.E.