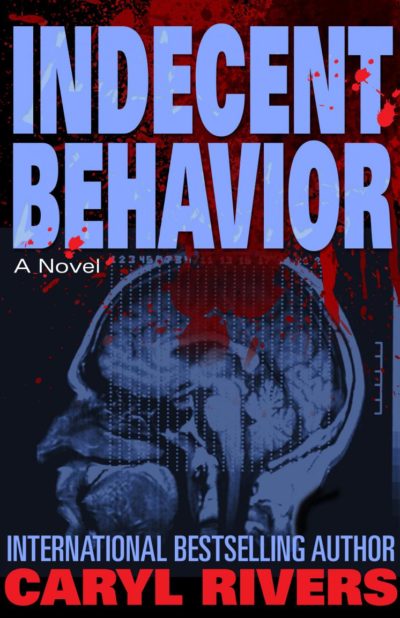 Indecent Behavior
A Novel
From international bestselling author Caryl Rivers, a street-wise crime reporter and all-American science writer stumble onto a conspiracy that will threaten not only their careers, but their very lives.
"A stylish bio tech thriller…has you totally in its grasp. The finale is hair-raising! Rivers displays to good effect her streetwise, culturally hip sense of humor." – New York Daily News
Sally Ellenberg has a nose for bad news. It's detrimental to her love life, but perfect for her job on the crime beat. When writing up a report on a minor hold up, she stumbles across a strange detail: in the middle of the holdup, the gunman screamed suddenly before falling dead. In searching for answers, Sally teams up with orderly (and sexy) science-writer John Forbes Aiken to chase down an increasingly bizarre series of clues, from missing autopsy reports to bizarre brain experiments on animals.
As Sally and Jack dig deeper, they uncover a conspiracy reaching into the highest levels of the U.S. government and the escalating War on Terror. Reeling from a new series of attacks from Al Qaeda terrorists, the military desperately seeks new ways to get intelligence on those who would attack the United States. As powerful forces attempt to discredit Sally and Jack, they find themselves increasingly alone as they get closer to the terrifying truth.
"Rivers has a very deft hand with prose and a gift for witty dialogue, assets that make it a pleasure to read INDECENT BEHAVIOR – the bio tech plot, which leaves the FBI, CIA and government looking sleazy and sordid, moves quickly in and around Boston, surprising the reader with its twists and turns…a great novel and a genuine pleasure to read." –Boston Herald
"Rivers tries her hand at a bio-tech thriller, with slickly professional results. Rivers is as amusing as ever, and her leading couple make fine company indeed." –Kirkus
"A lively story from the news racket… There aren't too many really good newspaper novels, so it's gratifying to report that INDECENT BEHAVIOR…has the old newsroom pungency, even though, as reporter Sally Ellenberg realizes, newsrooms aren't what they used to be." –Chicago Tribune
Rivers, Caryl