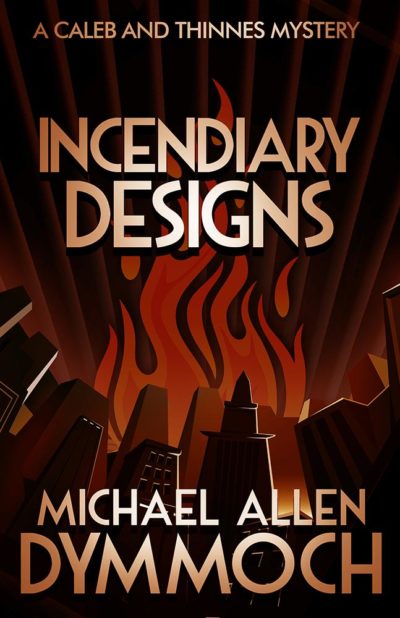 Incendiary Designs
A Caleb & Thinnes Mystery
Caleb & Thinnes Mysteries, #3
Arson, passion, and religious fanaticism set Chicago ablaze in the deadliest summer on record.
While jogging through Chicago's Lincoln Park, Dr. Jack Caleb runs into murder—a mob setting a police car on fire— with the officer still inside. Caleb rescues the man, but later the cop's partner is found stoned to death. Detective John Thinnes is assigned to investigate.
Evidence points toward members of a charismatic church, but too many of them die in arson fires before the cops can round them up. When arson kills the apparent ring leader, it's too much coincidence. The remaining cop killers plead guilty; the case seems to be closed. But as Chicago heats up in the deadliest summer on record, it becomes clear that a serial arsonist is still at large.
A physician friend of Caleb's is implicated when some of the fire victims are found to have been drugged. To exonerate the man, Caleb sets a trap for the killer, and Thinnes and Caleb are nearly incinerated when the doctor's trap brings the case to a fiery finish.
Dymmoch, Michael Allen