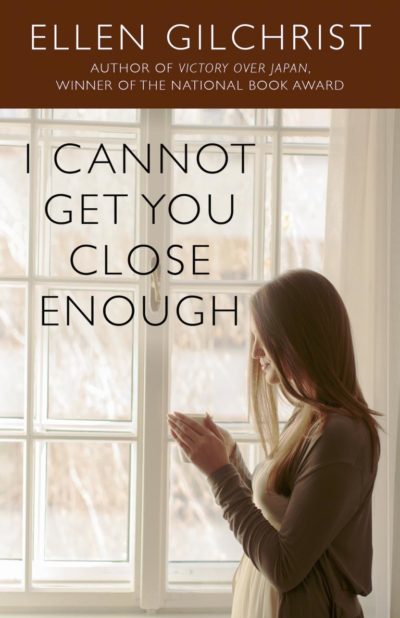 I Cannot Get You Close Enough
"To say that Ellen Gilchrist can write is to say that Placido Domingo can sing. All you have to do is listen." —Jonathan Yardley, The Washington Post
In three stunning intertwining novellas Ellen Gilchrist explores the tumultuous nature of family and the ties that bond even beyond death.
Journeying through the lives of different members of the Hand family, Gilchrist masterfully weaves together the tumultuous relationships that are bound by blood. A harrowing custody battle leads Anna Hand to Istanbul and back to ensure once and for all that her niece is safe from her conniving mother's ploys.
Jessie, finally free from her mother's influence, has her life completely upended when Olivia, the sister she never knew she had appears at the Hands' home. With a new sister and the shocking loss of her aunt, Jessie doesn't know if her resentment of Olivia comes from their chaotic meeting or something suspicious bubbling just beneath Olivia's surface.
Olivia, the half-Native American child who had never known a normal family, must cope with this new world of high society. Losing Anna, her very first advocate to the Hand family and having a dark and desperate secret exposed may send her back to Tahlequah, if it doesn't send her over the edge first.
Anna, leaving a legacy of literature in her wake, in death may do more harm than she ever wanted in life as her sister enters a vicious fight to recover her lost writing.
Gilchrist, Ellen