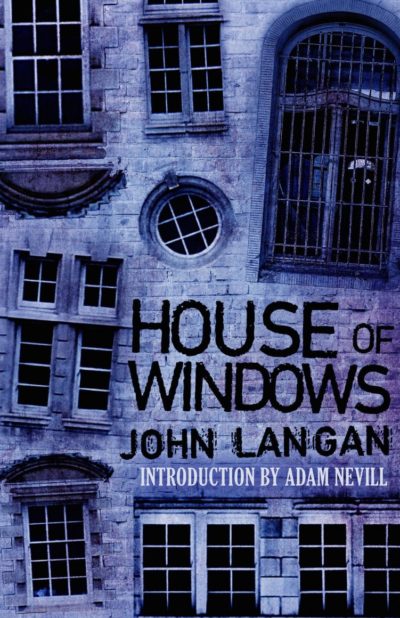 House of Windows
Reissued with a new introduction by Adam Nevill and including a Reading Group Guide, House of Windows is a masterpiece haunted house story by rising star in Horror John Langan.
"Think Henry James and Joyce Carol Oates with just a few paragraphs of Joe Lansdale…" —Tor.com
"John Langan is a writer of superb literary horror. Both House of Windows and The Fisherman are dark and unsettling contemporary masterpieces." —Peter Straub, New York Times bestselling author
For the last few years, Veronica Croydon has been at the center of scandal, first as the younger woman for whom her famous professor left his wife, and then as his apparent widow. When a writer staying at the same vacation home as Veronica has the chance to hear her story, he jumps at it. What follows takes him to the dark heart of a father's troubled relationship with his only son, in a story that stretches from a college town in the Hudson Valley to the battlefields on Afghanistan, from post-9/11 America to the height of Victorian England. It is a story that leads inexorably to the Belvedere House, the home Veronica shares with her husband, within whose walls a father's terrible words to his son echo and gain in awful force.
House of Windows is a tense, frightening exploration of a marriage under strain from forces both psychological and supernatural, and it is a meditation on the ways loss haunts every one of us.
"House of Windows is a haunted house story of the highest order." —Strange Horizons
Reading Group Guide Inside
Langan, John