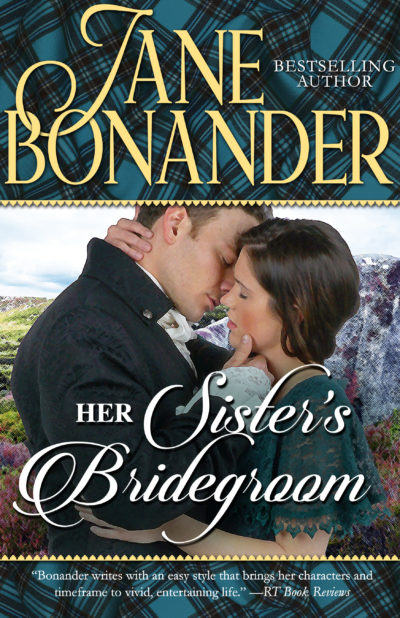 Her Sister's Bridegroom
Bestselling author Jane Bonander delights with enchanting historical romances set on the Scottish borderlands, perfect for fans of Paula Quinn and Karen Marie Moning.
"Bonander writes with an easy style that brings her characters and timeframe to vivid, entertaining life." —RT Book Reviews
Robbie Fleming is out of options.
When Robbie Fleming is evicted from her Edinburgh rooming house, she fears she'll have to live on the street. Penniless, orphaned, and on poor terms with her only relative—her fraternal twin sister, Birdie—Robbie has nowhere to go.
But then she receives a letter from Gavin Eliot, the man she has pined for since she was a girl. Although Gavin (and every other male within miles) seemed head over heels in love with flirty and vivacious Birdie, his letter holds a surprise: He wants to marry Robbie. Thrilled by the proposal and her change of luck, Robbie accepts, landing on his doorstep with little more than the clothes on her back.
Gavin Eliot has his head in the clouds.
When Robbie shows up at his borderlands manor, Gavin's astonished to realize that he's just unwittingly proposed to the wrong sister. But with Robbie in need of a home and Gavin honor-bound to his word, they find themselves headed to the altar. Will Robbie's heart heal from the betrayal? And can Gavin learn to love the last woman he ever expected to marry?
Bonander, Jane