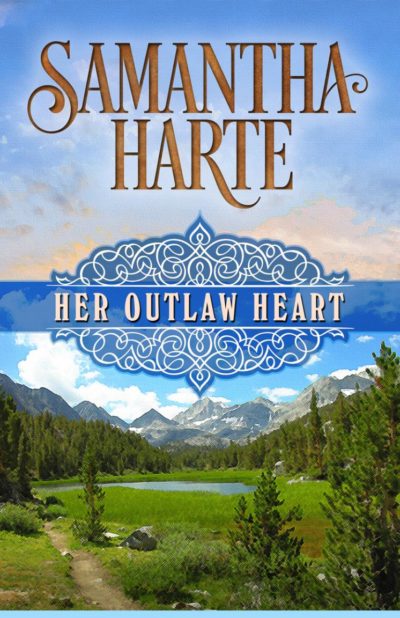 Her Outlaw Heart
Can he tame her outlaw heart?
Wyoming Territory, 1879. Corbet Harlow believes in the law above all else. As the local marshal, he's been trying to rid his territory of criminals for his entire career. But when he takes young Jodee McQue into custody, he is rendered helpless by the beauty and spunk of this pretty outlaw.
Jodee is the daughter of a notorious outlaw, but she wasn't participating in the shootout that landed her in jail—she was just in the wrong place at the wrong time. And now the attractive marshal thinks she is a thief. Bewildered, and falling hard for the handsome lawman, Jodee is determined to prove to Corbet that she's honest and good. But soon the sole survivor of her father's gang arrives in town, and he wants to drag Jodee back to the outlaw life… forever.
"Whether she's fighting outlaws or deceitful widows, readers will cheer for the heroine in this fast-paced, sweet romance. Throw a true-blue hero and interesting secondary characters into the mix and you have a compelling page-turner."—RT BOOK REVIEWS
Harte, Samantha