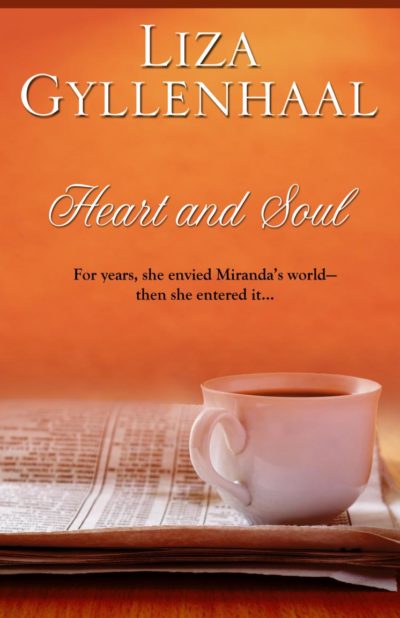 Heart and Soul
One woman envies her sister's glamorous world—until she becomes a part of it.
After a lifetime in the shadow of the incomparable Miranda, Cassie believes that she can never measure up to her sister. Rather than compete, she withdraws, and the two remain estranged—until a phone call from Miranda changes everything.
At Miranda's insistence, Cassie flies to New York City for a visit, where she is instead offered a new home and a new job. But when Miranda dies suddenly in a freak accident, Cassie is thrust into a whole new life altogether—Miranda's.
Living in her sister's house, working at her job, and even wearing her clothes, the hidden truths behind Miranda's seemingly perfect existence begin to claw their way forward. Suddenly Cassie finds herself on the verge of losing herself to the world she thought she envied, and her heart to the man she isn't supposed to love.
Gyllenhaal, Liza