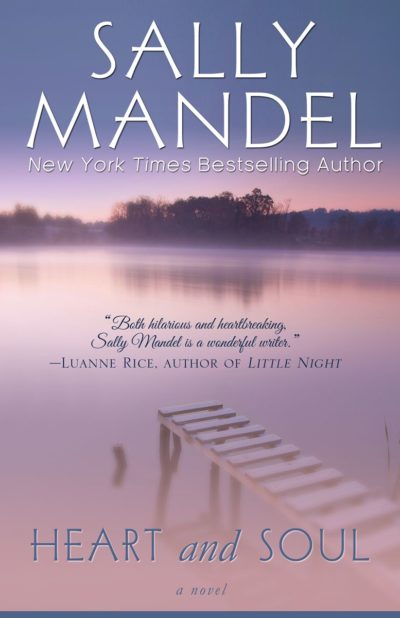 Heart and Soul
An undeniable talent is coaxed into the spotlight in a witty and tender romance from New York Times bestselling author Sally Mandel.
"With wit and wisdom, Sally Mandel illuminates our deepest hopes and secret fears, showing us what matters most." – Deborah Smith, author of The Stone Flower Garden
Bess Stallone is brash and bold, until she is placed center stage. A self-taught musical prodigy from the rough side of Long Island, the only thing Bess has in common with her Julliard classmates is her passion for classical music, and her extraordinary skill on the piano. A skill that crumbles under the weight of self-doubt when she plays for an audience.
Virtuoso David Montagnier is drawn to Bess' wild talent, and gives her the opportunity she's been waiting for to escape her blue-collar existence. He holds the key to Bess' dreams – and surprisingly, she may hold the key to his – if she will surrender to the music and believe in love.
"Mandel displays her talent for establishing a strong female lead in an appealing millieu with an equally intriguing love interest." – Publisher's Weekly
"A compelling drama…[with] fully dimensional characters." – Booklist