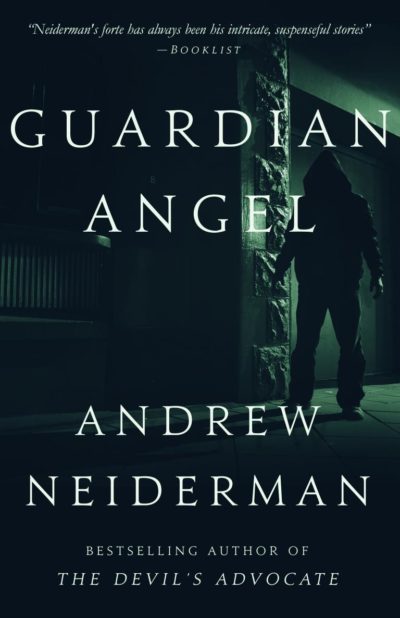 Guardian Angel
From the bestselling author of THE DEVIL'S ADVOCATE.
"An expert weaver of suspense."—FRESH FICTION
The search for Mr. Right turns into a nightmare.
Megan Lester had a miserable separation. She questions whether she'll ever be able to love again. But she does vow to give it a try, and on Megan Lester's first night back on the singles scene, she surveys the landscape at available men. But a pushy guy at the bar just won't leave her alone, and his aggressiveness goes from annoying to dangerous in the blink of an eye.
Then Steve Wallace steps in and saves her. From that night on, Steve always seems to be right there whenever Megan needs help, or someone to lean on. He's even there when she doesn't realize it. Watching. Steve has decided that Megan is his perfect woman, and he will stop at nothing—even kidnapping Megan's young daughter—to make Megan part of his perfect family.
Neiderman, Andrew