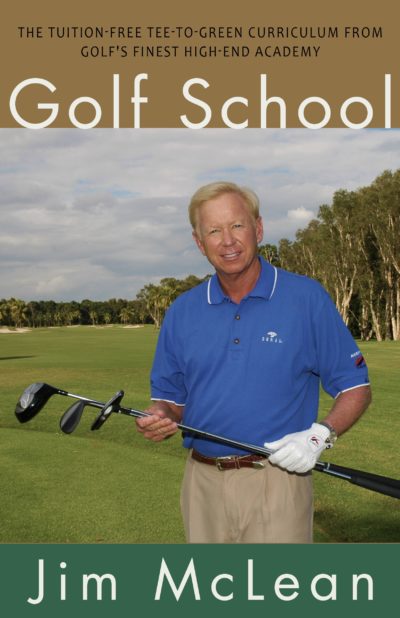 Golf School
The Tuition-Free Tee-to-Green Curriculum from Golf's Finest High End Academy
Get the benefits of Jim McLean's four golf school curriculums—the Full-Swing School, the Short-Game School, the Management School, and the Mental School—without the four-figure cost.
Jim McLean is known as golf's complete teacher, and his golf schools (The Doral Resort/Miami, PGA West/Palm Springs, Grand Traverse/Michigan, Legend Trail Golf Club/Scottsdale, Royal Links/Las Vegas, Mariner's Point/San Francisco, Deer Creek/Toronto) have been rated the best in the country by U.S. News & World Report. Blending McLean's expert advice with over two hundred photographs detailing the syllabus of his exceptionally popular teaching facilities, Golf School is the must-have instructional for the tens of thousands of McLean's graduates and an irresistible and affordable golf bible for all those who dream of one day breaking eighty.
Golf School is for every level of play. High handicappers and beginners can all benefit from McLean's detailed study of the fundamentals of golf—grip, stance, posture, aim, and alignment. Low handicappers will be drawn to the author's advice on the mental game, course management, and how to become a "player"—someone capable of firing rounds in the sixties. In addition to the basics and the more advanced elements of the game, McLean shares his secrets for attaining consistency on the links with pre- and post-round practice tips and homework assignments designed to complete between rounds.
No other golf instructor has brought the golf school experience to the written page. For the first time, golfers will be able to attend a golf school tuition-free with one of the greatest living teachers from the comfort of their own backyards.
McLean, Jim