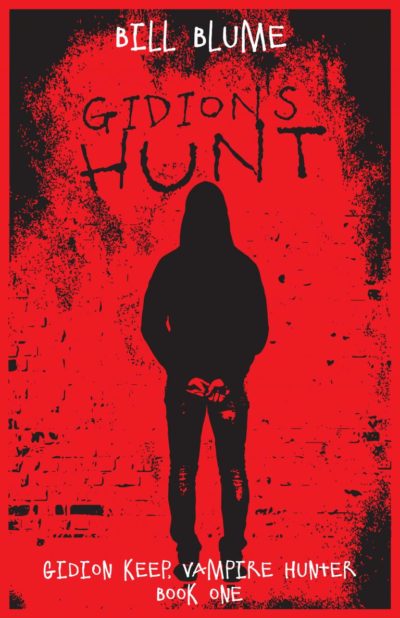 Gidion's Hunt
Gidion Keep, Vampire Hunter - Book One
Gidion Keep, Vampire Hunter, #1
For Gidion Keep, hunting vampires is easy—it's high school that might kill him.
Hunting vampires is a Keep family tradition. Dad quit the business over a decade ago when Mom was killed, so Grandpa has been teaching Gidion—in secret—to take up the hunt. As Gidion closes in on the local coven, however, he discovers their evil plans to kill off a student and a teacher.
To complicate matters, the vampires know they're being hunted and they're determined to kill Gidion and everyone he's protecting, no matter what it takes. For Gidion, the odds are immense and his first test as a vampire hunter may be his last, but he will have help: one of his best friends might be the key to finding the vampires' lair and finishing them once and for all…if he can be trusted.
GIDION'S HUNT delivers a fast-paced thriller with a young hero whose deadliest weapon isn't a wooden stake but his wits and a lot of luck.
Blume, Bill