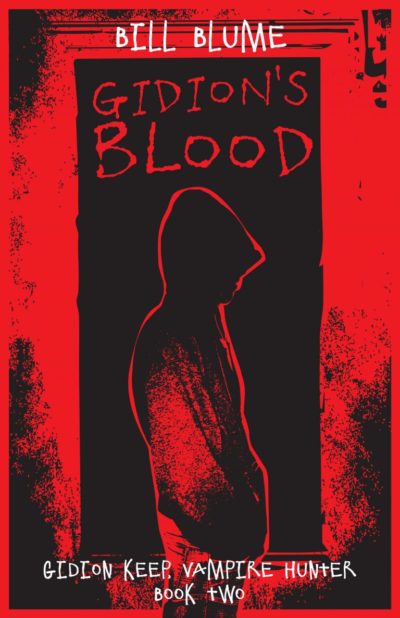 Gidion's Blood
Gidion Keep, Vampire Hunter - Book Two
Gidion Keep, Vampire Hunter, #2
"A terrific addition to the genre. I enjoyed it immensely…" —Kyle Mills, New York Times bestselling author of THE ARES DECISION
GIDION'S BLOOD turns the hunter into the hunted.
After Gidion Keep wipes out the local vampire coven in his hometown of Richmond, the nomadic vampires along the East Coast retaliate by hiring one of their own, a cunning assassin who specializes in finding and killing vampire hunters. Her arrival endangers Gidion and everyone he loves.
But an even greater threat than the assassin has come to Richmond, a secret Gidion's family has hidden from him until now. Gidion's family knows the price of success for a vampire hunter—his Dad hunted until the night his Mom was killed. What this foe plans will expose three generations of secrets within the Keep family and force Gidion to question everything he's come to believe about the creatures he hunts.
Even if he can survive long enough to defeat the vampires targeting him and his family, Gidion's life will never be the same.
Blume, Bill