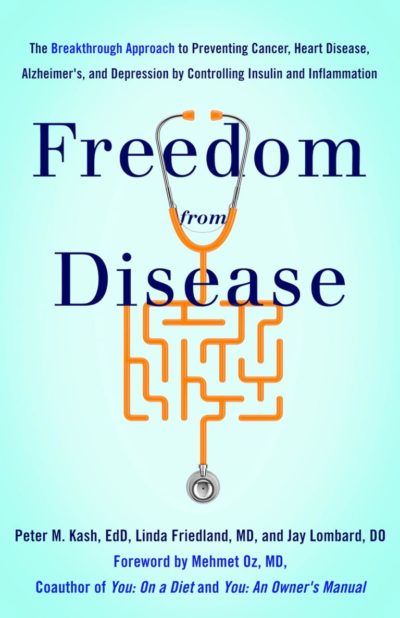 Freedom from Disease
The Breakthrough Approach to Preventing Cancer, Heart Disease, Alzheimer's, and Depression by Controlling Insulin and Inflammation
"Read this book—it will save your life."―Mark Hyman, M.D., author of The UltraMind Solution and the New York Times bestseller Ultrametabolism
From diet and exercise to handling stress, Freedom From Disease draws from the latest scientific research to provide simple steps for living your healthiest life.
Insulin: It's a scary word for anyone. Levels too high or too low can have grave medical consequences, and the rigorous testing and change in diet it takes to manage it can be daunting. Inflammation: Is this the cause of damage within the body?
Worse still, insulin and inflammation have increasingly been found to affect much more than diabetes. Heart disease, cancer, Alzheimer's disease, and strokes have all been found to possibly link back to insulin resistance.
The good news? You've got armor. While managing your insulin and inflammation levels can seem like impossible work, Dr. Peter Kash, Dr. Linda Friedland, and Dr. Jay Lombard have created an easy to follow guide that not only breaks down how insulin and inflammation affect your health, but also provides the information you need to keep it in check.
Kash EdD, Peter M.; Friedland MD, Linda; Lombard DO, Jay