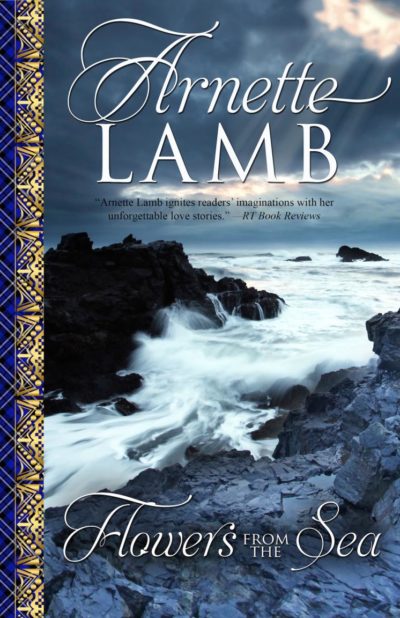 Flowers from the Sea
One day of every year, a mysterious stranger arrives to toss a bouquet of roses into the Bay of Arran. He is the one Lily Hamilton must follow.
Lily Hamilton has lead a tragic life. Her mother slain in a bitter conflict with the neighboring MacDonnel clan, and her fortune lost to war, Lily lives on the precipice of disaster. Her only solace comes one day each year, her birthday, when she glimpses an enchanting ritual. On that one day, a sea captain arrives to pay his respect for an unknown loss. On the morning of her twenty-second birthday, Lily decides it's time to find out why.
Overtaken by her curiosity, Lily flags down his ship and is taken captive, spirited far away from the world she once knew. She presses the captain, a loner named Hugh, for answers. But, as she pushes through his barriers and tragic background and into his arms, she will find out more than she ever could have bargained for—about loyalty, love, and her own clan's dark secrets.
Lamb, Arnette