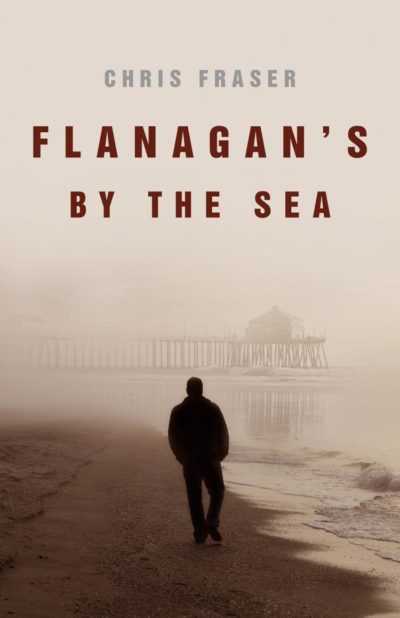 Flanagan's By the Sea
A blistering crime saga, perfect for fans of Don Winslow and Elmore Leonard, of broken loyalties, family obligations, and a heroin deal gone horribly right.
Dicky Flanagan has been the crown prince of Shadow Beach his entire life. The grandson of the man who built it from nothing into a homey surf town, the son of the volatile father who ruled over the pier and beach below with a tripwire temper and a charming grin, and the brother of an odd, but gifted, murdered child—an event that kept Dicky out of the water and buried deep in a drug-fueled haze.
To get his father out of prison, Dicky needs to scrounge together six figures as fast as he can, and the opportunity presents itself in a high-risk drug deal on the Mexican border, running heroin from the cartels to an equally violent group of white supremacists. Getting the drugs back without getting himself jailed or killed is only step one. Step two is getting his father sprung. Step three is saving the family bar from the corporate vultures picking apart his town. The final step is getting his life back on track by winning back Lainey—the one that got away—along with the son he never knew. And every step brings Dicky back to the tragedies of the past, and the mess he's made of his present.
Told with effortless charm and a simmering tension, Chris Fraser pens a fully-realized portrait of a man who needs to get back into the water—because the waves he's trying to navigate on land keep pulling him under.
Fraser, Chris