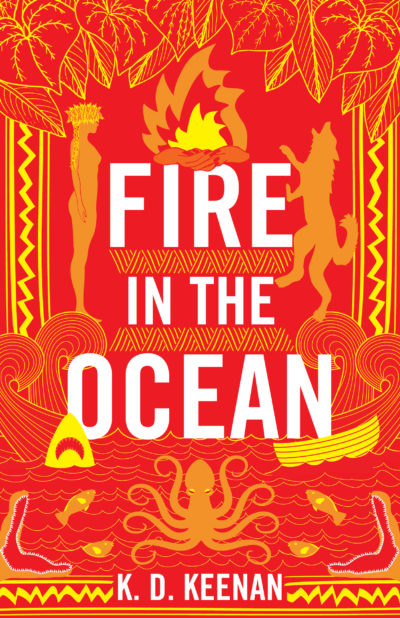 Fire in the Ocean
Gods of the New World, #2
K.D. Keenan returns with the action-packed second installment in the Gods of the New World series, Fire in the Ocean, a paranormal fantasy steeped in Ancient Hawaiian lore perfect for fans of Patricia Briggs and C.E. Murphy.
After saving the world once, Sierra's earned a vacation. She's thinking Hawaii: sun, surf, sand. With her boyfriend called away for work, she'll make do with the company of her friends Chaco, also known as Coyotl the trickster, and Fred, a mischievous mannegishi with the power to disappear and reappear at will. When the motley crew is swept overboard during a whale watching trip and encounter a mysterious white octopus, they are plunged into a whole new adventure that will test their magical mettle.
Pulled ashore on the island of Molokai, Sierra finds hospitality and powerful friends. When she is asked to prevent the construction of a potentially disruptive energy plant, she is drawn into a tangle of godly proportions. But the machinations of the gods can be opaque at best—and sometimes downright lethal for mortals.
For Sierra, the sun, surf, and sand are still there, but Hawaii is far more than a day at the beach.
Keenan, K.D.