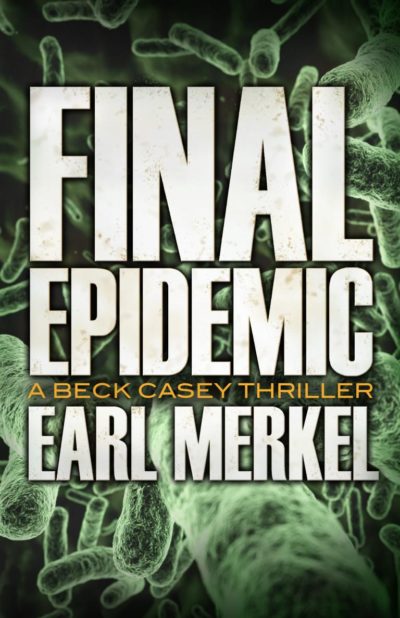 Final Epidemic
A Beck Casey Thriller
This is how the world ends…
An invisible killer has returned. The last time it raged, upward of forty million died—in a matter of months. Now it's back, released to prey on an unsuspecting, unprotected world.
The first case appears on a flawless spring morning, initially diagnosed as a common cold—perhaps, a mild flu.
Then the deaths begin.
New York and Florida are quarantined. International travel is halted. A Japanese doomsday cult commits mass suicide, its final mission completed.
Beck Casey, an expert on biological warfare, is called back to his former CIA post to unravel the twisted case, and to discover if a vaccine exists. But Casey's potential allies to save the future are the worst enemies from his past.
Final Epidemic has begun…
Merkel, Earl