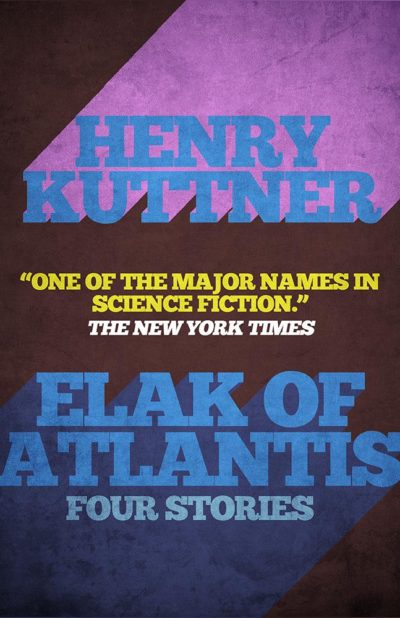 Elak of Atlantis
Swords and Sorcery clash with riveting results in these four classic stories!
"[A] pomegranate writer: popping with seeds—full of ideas." —Ray Bradbury
When Robert E. Howard died in 1936, some of the greatest science-fiction and fantasy writers stepped into the void to pen amazing tales of swords and sorcery. Weird Tales published these four stories by iconic author Henry Kuttner, perfect for fans of Conan the Barbarian, and vital for every fantasy reader. Depicting a brutal world of swords and magic, with a hint of the Lovecraft mythos, Kuttner unleashes four tales as vital in today's Game of Thrones world as they were when they first published.
These stories include:
Thunder In the Dawn
The Spawn Of Dagon
Beyond The Phoenix
Dragon Moon
Kuttner, Henry