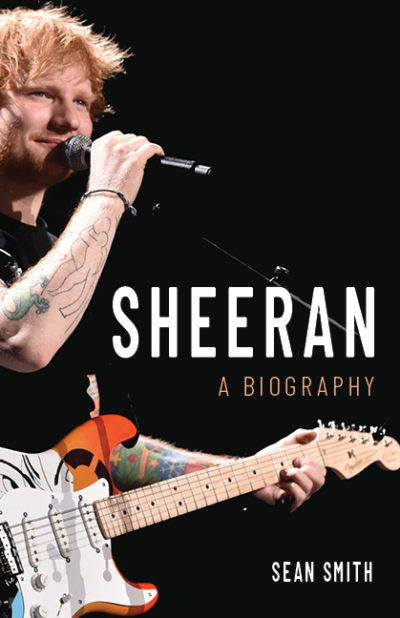 Sheeran
A Biography
The first comprehensive adult biography of the beloved, redheaded "Shape of You" songster, complete with exclusive interviews and all-new research!
Grammy-award winner Ed Sheeran strikes chords in millions of listeners worldwide—a feat all the more staggering given that he couldn't even carry a tune until the age of fifteen. At thirteen, then just a guitarist in a school rock band, today's most successful solo star decided he would fly far higher than hometown fame. Within a year, he had recorded an album in his bedroom.
Bestselling biographer Sean Smith traces the astonishing journey of the shy little English boy with a stammer who, avoiding flashy showmanship, grew up to become a global phenomenon. With compelling new research and interviews, Smith delivers the story of Sheeran's remarkable parents, who supported their son's dream long before it seemed achievable; the friends and mentors who encouraged his raw talent; and the lovers who inspired his most famous songs.
Smith describes the setbacks Sheeran faced before his fortunes were transformed by Elton John's management company, a record deal, and a song that changed everything…with some help from Taylor Swift. Now Sheeran has sold 150 million records worldwide, earned $432 million touring in 2018 alone, and broke records with his 2018 UK tour—but still made time to play for just 400 people at a charity night to raise money for the homeless last year. As this captivating book reveals, there's no one quite like Ed.