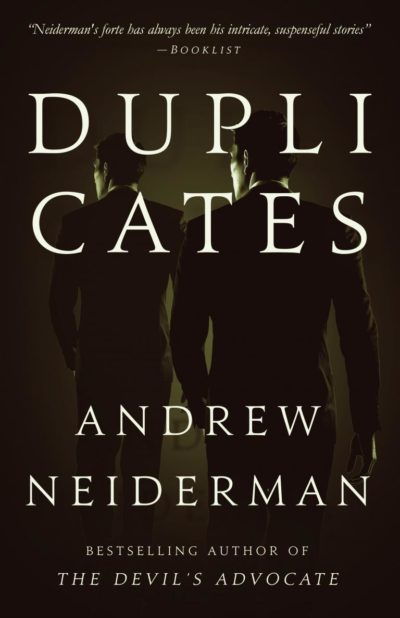 Duplicates
From the bestselling author of THE DEVIL'S ADVOCATE.
"Neiderman's forte has always been his intricate, suspenseful stories." —BOOKLIST
A person's true identity is never the truth.
Bob and Marion endured the worst tragedies of their life after their son, Joey disappeared while on a camping trip with his uncle, Marion's brother. The heartbreak of losing their son has strained at their marriage and broken their hearts. Horror and hope go cheek-by-jowl, though, when Marion sees her supposedly missing brother in New York City. He denies her story, even denies his own identity, but Marion knows that it is him, and that he has the information she and her husband have yearned for since the more horrific day of their lives.
Questioning her sanity, but still insisting that the man she encounters is truly her brother, Marion undertakes her own investigation.
Neiderman, Andrew