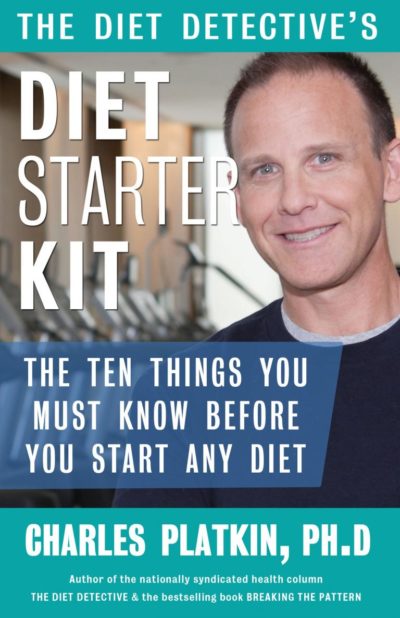 Diet Detective's Diet Starter Kit
The Ten Things You Must Know Before You Start Any Diet
This is a MUST read before you start any diet.
"Give me answers: How can I lose weight? Please tell me the secret(s)!!" I'm asked these questions all the time. As if I had some magical secret that would leap from these pages and grab that doughnut out of your hands and shove an apple into your mouth.
It's not happening.
So what is my advice? What's different from the last 600,000 or so words I've written or said on the countless news and TV programs where I've been asked to speak?
Not too much. In fact, the science has not really changed too much in the last 15 years in terms of weight control. Is there a group of successful losers? Some place to look for answers? Not exactly, but I have complied a few key points from the various articles and research that I've done in the last 14 years that will really help you lose weight for good. This is a short eBook, designed to read fast, and get you started losing weight fast. Read on and start losing.
Platkin, Charles