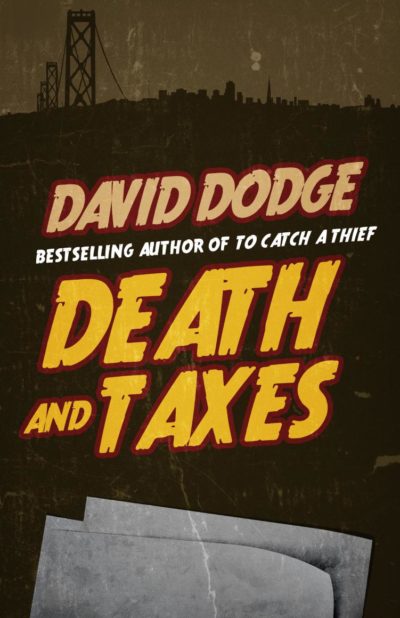 Death and Taxes
The first novel from one of the greatest of mystery writers, the man who would later go on to write TO CATCH A THIEF.
Often compared to Dashiell Hammett, David Dodge's urbane writing style stands the test of time. His novels still show the hallmarks of being fresh, fast-paced and witty.
Whit Whitney is the last person you'd want to meet. The taxman is no one's best friend. But in 1940's San Francisco, there's a price to pay for murder, romance, and heavy drinking, and the taxman turned detective is coming to collect.
Hilarious and twisty, Dodge's first novel is among his best, and makes for a terrific introduction to one of last century's greatest talents in mystery.
Dodge, David