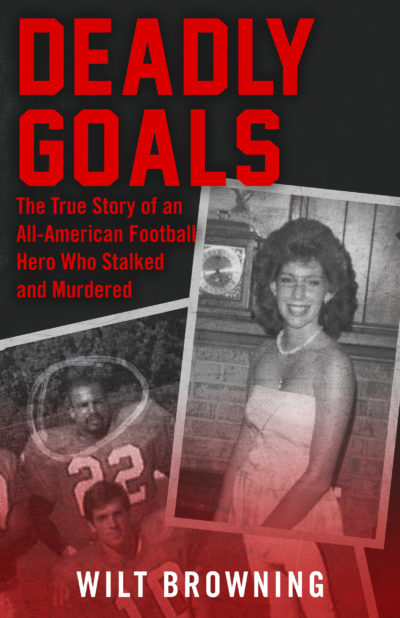 Deadly Goals
The True Story of an All-American Football Hero Who Stalked and Murdered
The gripping true story of a small town football hero and the murder he almost got away with.
A star athlete with a winning smile, Pernell Jefferson had no trouble attracting women.
But beneath his immaculate exterior lurked a beast that left nothing but battered women and broken dreams in his path. Addicted to steroids and nearly destitute after walking away from a football career with the Cleveland Browns, Pernell set his sights obsessively on Jeannie Butkowski. Calling her at every hour of the day, showing up to her home unannounced, and battering her when she turned her attention toward other men, Pernell made Jeannie a prisoner of her own home and her own mind.
After Jeannie's sudden disappearance, the Butkowski family and Jeannie's friends could name the man responsible. But police, despite subsequently discovering Jeannie's charred remains in a small Virginia town, refused to question the man most likely linked to the brutal crime.
Deadly Goals explores the devastating details of Pernell Jefferson's past, the disturbing nature of his crimes, and the impassioned cries for justice from Jeannie's family at a pace so compelling that True Crime fans won't be able to set down this must-read from seasoned author Wilt Browning.
Browning, Wilt