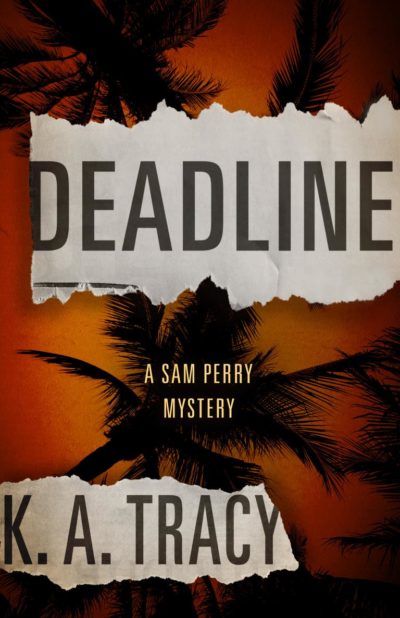 Deadline
A Sam Perry Mystery
Murder in the desert is the beginning of the story for one reporter in this crackling series debut, perfect for fans of Michael Connelly.
"K.A. Tracy's DEADLINE keeps you guessing to the end. Investigative reporter Sam Perry is one intelligent and tough chick who does whatever it takes to get the job done." —Candace Havens, author of CHARMED & DANGEROUS, TAKE IT LIKE A VAMP
When a young drifter is found murdered in the desert outside of Palm Springs, the police start their investigation—but it's crime reporter Sam Perry who gets to the bottom of the story.
Working her way backwards to piece together the victim's mysterious life, Sam gets drawn into the seedier side of the glamorous resort town, a world of strip clubs, blackmail, and betrayal. All suspicions point towards former A-list actress and now mayoral candidate Ellen Konrad, a woman that Sam can't quite figure out but is deeply intrigued by.
As their mutual attraction grows, the clues begin to add up and the list of people with secrets and a motive to kill multiplies. When she finally untangles the shocking story behind the drifter's death, the revelations put Sam and those closest to her in grave danger.
K.A. Tracy has penned a superb series debut, introducing a hard-nosed crime reporter that is perfect for fans of Michael Connelly and Liza Marklund.
Tracy, K.A.